My fellow Gamers,
The 100+ employees at TCGplayer love being a part of the Magic community! We are huge fans—players and collectors—of Magic. That's why we've been watching the buyouts this week very closely.
Obviously this issue hits close to home for us, and we are fortunate to be in a position where we believe we can help make a difference. Our team has been poring through the data we have available, studying how other industries handle similar situations and then assembling a plan that allows TCGplayer to help the community with this issue in the best way we know how, through positive and empowering data
So I want to now share with you our plan to provide this empowering data, not only to TCGplayer visitors but all of the sites and mobile developers that we work with, so that the community has the information that matters to them no matter which website or application they use.
To do so we have three launch phases planned:
Phase 1 - Immediately: Today, we are making some drastic changes to our store and launching a new website to turn to for accessing pricing data.
Phase 2 - Short Term: Over the next 6 weeks we will be deploying new tools and a brand new price point for the community.
Phase 3 - Long Term: Throughout the remainder of the year we will be rebuilding the pricing API tools that we make available to many of your favorite content sites and Mobile apps. This will allow them to help spread these new data points across the globe.
Ok, so let's jump into what is immediately changing!
Phase 1: Immediately
On TCGplayer right now, you will see that we made changes to the store pages and the price points that are available on Magic pages. For example, the card details pages for an item such as 'Nahiri, the Harbinger' now has Market Price directly displayed on it as our leading price point.
This is important because we have been testing Market Price for the last year. This price point is compiled from the "recent completed sales that occur on TCGplayer" This is a significant change because since Magic's existence, from Scrye magazine through now, the price points have been based on the prices Sellers 'list' an item for, regardless if it actually sells. The response to Market Price has been overwhelmingly positive and we are now pushing it onto all of the card detail pages. We are also removing the outdated Low and High price points that were based on listed prices.
Additionally, we just launched a brand new website for quick lookups of pricing data called Prices.tcgplayer.com. This website has been quickly put together by our amazing development team, and it will be the home to our current and future price points as we continue to provide more empowering pricing data for the community. It also allows you to view this new pricing data on a full set at once.
Finally, what was formerly called Median price has been renamed Listed Median. The reason is to emphasize that the price point is based on listed prices only. Because of this, especially on older cards with lower quantities, it can vary significantly from the actual price that people are paying for the card which is the Market Price. We made the decision to continue supporting this price point, but lower our emphasis on it, as it's valuable data to many traders and store owners, and is extremely reliable on cards from the Modern era.
Phase 2: Short Term
If you have clicked through to TCGplayer.com or Prices.tcgplayer.com today, you already have seen two 'Coming Soon' data points. The first is called 'Price Trend' and this will be a new trend graph based solely on the most reliable pricing point, Market Price. It will be a quick snapshot of recent activity so you can see how a card is trending in price over the last 7-14 days.
The second, and our most exciting price point addition is called 'Buylist Market Price'. This new price point rolls out soon and will be based upon actual purchases of cards through the TCGplayer Buylist. This is an incredible price point as it gives us much more information about the true value of a card. This is the price Sellers are willing to pay for a card so that they can then relist it for a profit. So we can look at these two price points based on actual sales as:
Market Price = Suggested Retail Price
Buylist Market Price = Wholesale Price
Let's look at a scenario to see what the true value of a card is, and let's use an item that is on our minds recently, Moat from Legends:
(Example price points below)
Market Price: $354.66
Buylist Market Price: $290.02
Listed Median: $654.72
So, what is the value of Moat given these data points? Well, some Sellers have it listed for over $600.00, so isn't that it's price? No. The Market Price reflects the recent sales of Moat to be $354.66. And Stores are currently paying $290.02, so the true value falls somewheres in between these two data points.
Additionally, let's discuss the Listed Median price. At the time of this writing, Moat had a Listed Median of $654.72, almost double what the actual sales are showing. This is because only a few Sellers have this card listed. And what you are not seeing is that every time a new Seller lists a Moat at a price near the Market Price... it sells!
That was a really long way of saying that we're excited that there will be two amazing price points based on the actual sales of the card. So let's move onto the final phase of our launch plans.
Phase 3: Long Term
The pricing data points that TCGplayer provides are used by many of the Magic community's favorite content sites and mobile applications. We refer to the developers of these websites and applications as 'partners' and we are all part of an amazing community. So we will be pushing hard over the remainder of 2016 to rebuild the API's (data interfaces) that we provide to 3rd party developers to include this new data.
Everyone at TCGplayer is excited about these pricing data changes and is putting our efforts towards positively empowering the Magic community. We hope that these data points and tools are well received and look forward to any feedback. We are always listening and reading your posts and comments across the internet. Together we can all contribute to Magic continuing to be the greatest game in the world.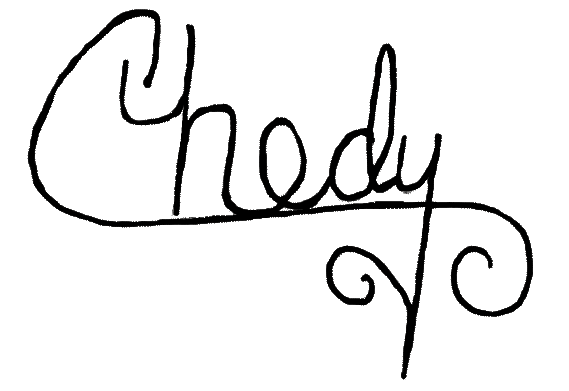 Chedy Hampson,
CEO & Co-Founder