Teamwork required. Cape Optional.
TCGplayer is the biggest marketplace in the country for collectible gaming, and we're looking to add amazing people to our shipping and receiving team to help us share our unique culture with the rest of the world.
You don't have to be a superhero to work here—but it'll help. Just ask current employee Willis Dell:
After graduating college, I was looking for something that would make use of my skills while also fitting in with my interests. I moved from Pennsylvania to New York to join the shipping team and immediately felt at home. From there I've been able to grow my career into a role with the dedicated customer service team, and I now get to apply my background in my new position as statistical analyst."
—Willis Dell, Customer Service Representative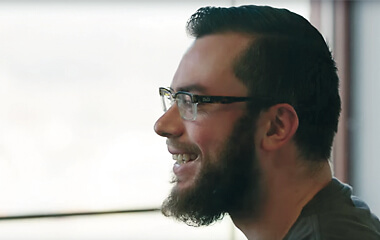 Willis isn't the only one who packed a bag for New York when offered a spot among our shipping and receiving specialists. Liana Burnside also answered the call: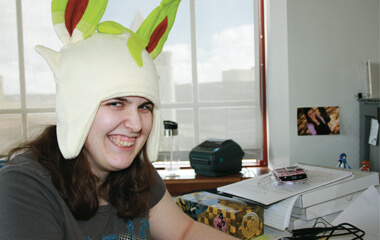 I moved from Colorado to take an entry level position with TCGplayer because I wanted to be a part of a company that understood what was important to me. I got to geek out and talk about games all day, while being part of an amazing team of people. After being promoted to a Team Lead within the warehouse, I was then promoted to the head of our Prize Wall, and now I get to send out fun, colorful packages to gaming stores all over the country!"
—Liana Burnside, Inventory Specialist
Our Core Values and company culture appeal to people from all corners of the country. Val Bakalar was drawn to us all the way from Florida:
Moving from Florida was a big change but how could I pass up the chance to touch Magic cards all day? I get to be around people who share the same values and enjoy the same game, plus sometimes we have the Cat Coalition stop by with kittens. It's the best job ever."
—Val Bakalar, Receiving Team Lead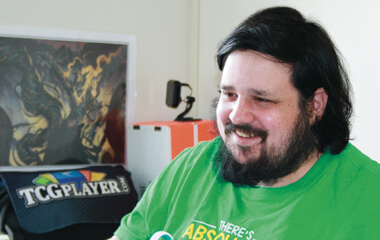 Kitten visits are just one perk that makes working at TCGplayer a job unlike any other. Flexible scheduling, industry leading pay, and amazing benefits go a long way to making employees here feel valued, but it's the people who make the biggest impact to the bottom line.
Imagine, a team that always has your back, and shares your values for things like teamwork, education, personal achievement, expressing your passion, and being an active part of your community. Many of our employees have discovered it was worth moving halfway across the country for a career opportunity here. You know the game. Now you know the people.
Apply to become a member of our dedicated, one of a kind, team of shipping and receiving specialists today.
FAQ
What kind of experience do I need to work at TCGplayer?
You need to be an amazing and talented individual, and it helps if you have an intimate knowledge of Magic: The Gathering, because you'll be around the cards all day, and will need to be able to accurately pick out the right ones to fill an order or restock our inventory. We also like to see experience in logistics, customer service, inventory management, or retail, because a lot of that will come up in your day-to-day here, too.
Ok for real, how much do you pay?
We make a custom offer to each applicant, based upon their experience and background. It's above the national average for this type of position, and has lots of room for growth. In addition, everyone gets over two weeks of paid time off per year to start, 6 holidays, a company matched 401k, and health insurance that includes dental and vision packages - all of which go into effect on day one, as soon as you're a part of our family!
What's it like in the warehouse?
Probably not like you're imagining. Most warehouses are huge, empty spaces, with tall shelves, forklifts, and employees that are isolated from the rest of the company. At TCGplayer, the warehouse is part of our main office—literally on the same piece of carpet as customer service, HR, marketing, and even the company president. It's bright, colorful, and energetic, not to mention full of smart gamers who love to chat while they work. You can even wear slippers if that makes you more comfortable.
How about the rest of the company?
At times you'll work closely with the customer service team to resolve issues. The marketing team may swing by to pick your brain about a new email campaign. Our Director of Human Resources might challenge you to a Pauper duel in the cafe during your lunch break. You'll see and interact with just about every other part of the company at some point, giving you something new to look forward to each day in our award winning workplace.
Sounds neat but am I stuck there forever?
Shipping and Receiving Specialist is one way talented people join the company, but many employees have gone on to do other great things within TCGplayer. New opportunities open regularly, which provides lots of room for movement - you could become a team leader within the warehouse, or join the customer service team, for example.
You guys talk about these Core Values a lot. What's that all about?
Our Core Values were decided by input from everyone in the company. We found we had similar interests and passions that governed how we lived our lives and did our jobs. We also realized the best way to help our company grow would be to seek out other like-minded individuals, so if our Core Values resonate with you, you'll probably fit in great at TCGplayer.