Syracuse Pride
TCGplayer is proud to call Syracuse home. From our humble beginnings in the living room of our company president, to our colorful modern office located within the tallest building downtown, we've been connected to Syracuse at every step.
We invite anyone considering a career with us to explore all Syracuse has to offer. Shopping, sports, nature trails, arts, music, and more — take some time to get to know the old "Salt City" as you prepare for your future with TCGplayer.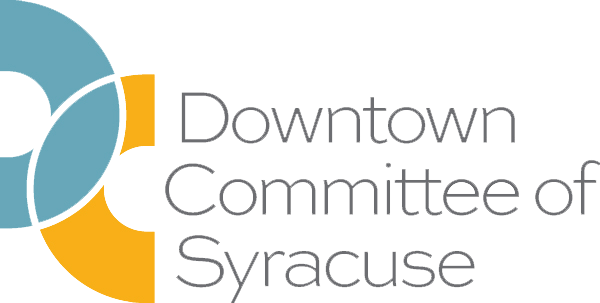 Have kids? In 2010, Forbes ranked Syracuse 4th in their list of "America's Best Places to Raise a Family".
Getting hungry? Armory Square, just a few blocks from the TCGplayer office, features nearly 30 restaurants, and over 20 bars, pubs and clubs, making it the perfect destination for a quick lunch or a lively night on the town.
Need to stretch your legs? Over 170 parks, fields and recreational areas cover 1,000 acres in the surrounding landscape. Destiny USA is just five minutes from downtown and is the largest mall and entertainment complex in New York and the sixth largest in the country, with lots of room for walking and shopping.
Great Places in Syracuse
Here are a few of our favorite places in and around Syracuse.
With hiking, biking, skiing and swimming, there is much to do in the Syracuse area. Check out Beaver Lake, Highland Forest and Onondaga Lake Parkway as a sample of the amazing parks nearby.
Armory Square in downtown Syracuse offers amazing food, drink and shopping in a beautiful and historic location.
Running every Saturday and Sunday, the Regional Market offers fresh produce, dairy, meats, baked goods, handmade items and more from farms and businesses throughout New York State.
A historic theatre in downtown Syracuse which always has a spectacular lineup of concerts, comedians, musicals, movies and film festivals.
One of Syracuse's largest art collections featuring works of American artists from the 18th century to the present, including paintings, sculptures, drawings, photography and video.
Destiny USA is a six-story super-regional shopping and entertainment complex with over 300 stores that combines shopping, dining, movies, cart racing, and more.
A great place to take the kids, especially on a snowy or rainy day, this science museum has many exhibits to keep them occupied for hours. Don't forget to check out the Bristol IMAX Omnitheater and Dr. and Mrs. Herbert J. Silverman Planetarium.
The Rosamond Gifford Zoo is a great place to visit any time of the year. The zoo runs many events for both children and adults and focuses on education and animal welfare.
Home to the Syracuse Orange, the Dome regularly houses great sporting events and concerts.
In the heart of Syracuse, The Oncenter has been home to international, national, regional and local conferences, conventions, trade shows, concerts, performances and events for over sixty years. It is also home to the AHL hockey team, the Syracuse Crunch.
Triple-A Minor League Baseball team located in NBT Bank Stadium on the Northside. This is a great place to catch a game — complete with fireworks — all summer long.
Explore Upstate NY
Information and guides for attractions and places to visit in Upstate NY.
Herkimer Diamond Mines, Chimney Bluffs State Park, Gilboa Fossils and more.
Great places to visit within a few hours drive of Syracuse.
3 Upstate NY cities make the list of best places to live in US for quality of life.